BPO Services
Established in 1989, EbixCash Global Services is today recognized amongst the first independent customer retention and customer response organizations in India, with a variety of BPO, CRO and HRO offerings via nine contact centers across the country. The company serves industries and clients that have cross-selling opportunities for EbixCash Global Services, while also focusing on top priority areas like Sales Fulfilment and Customer Retention for its clients.
We provide managed network and BPO services to 44 clients across India, as of March 31, 2023
Amongst other areas, its offerings include domain specific solutions in the following key areas -
a) Customer Experience Solutions
b) Fulfilment Services
Customer Experience Solutions:
With an extended bouquet of services and a proven track record, EbixCash Global Services has emerged amongst the leaders in this domain area, in the country.
Customer Care & Retention
The Division's 30 years of experience in analyzing and adapting to the customer journey, helps us design and execute processes which are simple and cost-effective. Our deep-rooted industry knowledge becomes an enabler to strengthen our client's relationship with their end customers. As an agile partner, we drive all the customer processes like welcome calling, on-boarding, appointment management and renewals and emergency response systems. We integrate channels seamlessly using voice, chat, email and social media - delivering an impactful customer experience.
Sales & Marketing
Last two years have changed customer expectations and behaviour like never before. The online technology adoption has made organisations more agile and swift. There is, hence, an explosion of channels and endless streams of data to interpret. This has prompted EbixCash Global Services to analyse and interpret data, with a focus on changing consumer attitudes and behaviour. By engaging a Client's end customers with the right stimuli, EbixCash Global Services creates opportunities to cross-sell /up-sell for our clients. Leveraging creativity and innovation, EbixCash Global Services delivers content specific customised campaigns to target audiences, with the goal of generating interest and converting leads into sales. These campaigns are run with speed, scale and certainty helped by data driven analytics.
Request and Complaint Management
Grievance handling and Complaint Management systems are the bedrock of any successful process implementation system. It is critical that customer's voice is heard promptly and any requests for information or grievance are addressed in a systematic and expeditious manner, as per the quality processes. EbixCash Global Services has an efficient team of associates who capture all the required information for timely resolution of a request or a complaint in a systematic manner. At EbixCash Global Services, we ensure all the SLAs and monitoring capabilities are in place to provide top of the line enhanced customer experience.
Loyalty Programmes
Today, with numerous touchpoints and multiple channels, it is getting increasingly difficult to predict and influence a sale. At EbixCash Global Services, our goal is to keep your current customers happy, so that they can come back for more. We ensure, through our loyalty programmes, that your customers stay close to your brand. Brand Loyalty is enhanced, if you deliver consistently on the promises of quality of your services/products, have consistent brand messaging and regularly incentivize your customers. We ensure that the process guidelines are created and mapped, to monitor and improve on these or other desired parameters for building brand loyalty.
Dealer Support
Building a quality outbound programme is a rather mammoth task, as it could, for example require building up the post-sales consumer tracking and servicing module for the dealership channel. Consumer tracking for scheduling of service, estimation, analysis and resolution of complaints form an integral part of the module, with the targeted goal to build up high levels of satisfaction for the dealership, while providing their end consumers transparency and quality processes. This results in better revenues and footfalls to a dealership.
Merchant Support
We offer customized solutions to address all challenges associated with merchant payment solutions. We engage with the merchant's end customers for bill payments, recharges and money remittance issues. All payment processes are optimized to maximize security and ensure satisfactory transactions.
To know more, click here
Fulfilment Services
EbixCash Global Services provides assistance to its clients in terms of Sales and HR processing amongst other areas. The Fulfilment Services effort is targeted at helping our clients achieve optimal last mile delivery and revenue audits.
Feedback Survey
Getting feedback from end customers is an extremely important aspect of analyzing the state of the business, in terms of levels of satisfaction with the products and services offered by our clients. EbixCash Global Services' survey process includes interacting with customers to take their feedback on services performed and capturing their experience including any complaints they might have. It includes data tracking and data mining, involving carefully designed questionnaires, while sharing the results from the same with our clients. At EbixCash Global Services, we help you discover how your product or service is performing while suggesting ways to improve the overall customer experience.
Last Mile Delivery
Delivering goods within a stipulated time can be quite challenging nowadays with the end customers looking for a speedy and yet satisfactory experience. Hence, the last leg of delivery assumes critical significance for the success of any ecommerce business. To ensure that we stay on course, digital tools and process control mechanism are deployed by EbixCash Global Services, at every stage of the supply chain. We provide expert services and skilled manpower to achieve time bound deliveries and fulfil consumer expectations. We have presence in nine locations including Mumbai, Chennai, Noida, Bangalore, Hyderabad, Calcutta, Hyderabad and Pune.
Feet on Street
We provide field collection services in nine locations across India and we are continuously mapping more cities/centres with manpower to cater to the ever growing demand. At the same time, we are continuously enhancing the quality of our manpower and improving the associated quality processes, to ensure that the EbixCash Global Services performance meets and beats our client's expectations consistently.
Human Resource Outsourcing
At EbixCash Global Services, we provide our clients a one-stop solution to all their staffing requirements. We specialize in sourcing qualified, full-time employees, while keeping the cost, risk and operational complexity to the minimum. We try to become an extended arm of our Client's team, to deliver the desired result while saving time and cost for our clients in terms of administrative and support management.
Collections
Every organization needs to ensure compliance with all statutory legislations. Recovering pending payments or debts require a specialized approach and a specialized focused team equipped with the requisite skill levels. We help you mitigate rising NPAs through recoveries, and by providing you a healthy mix of field and customer support services. We take end-to-end ownership of your collections and ensure seamless data transfer from field to contact centers.
Revenue Assurance
Our Revenue Assurance group focuses on ensuring that the money our clients spend is optimally audited. We provide telephonic audit services as a part of this revenue assurance effort. EbixCash Global Services undertakes an audit of all the closed work orders based on pre-assessed and pre-defined criteria. The criteria are drawn up working with our clients, on the basis of any potential areas of suspected misuse in work order closures. Specialized VOC activity is undertaken, based on analytical survey questionnaires drawn for each calling category or any suspected areas of misuse. The surveys are captured, analyzed, summarized, shared and closed by taking the appropriate action as mandated by our clients, including providing a debit note.
To know more, click here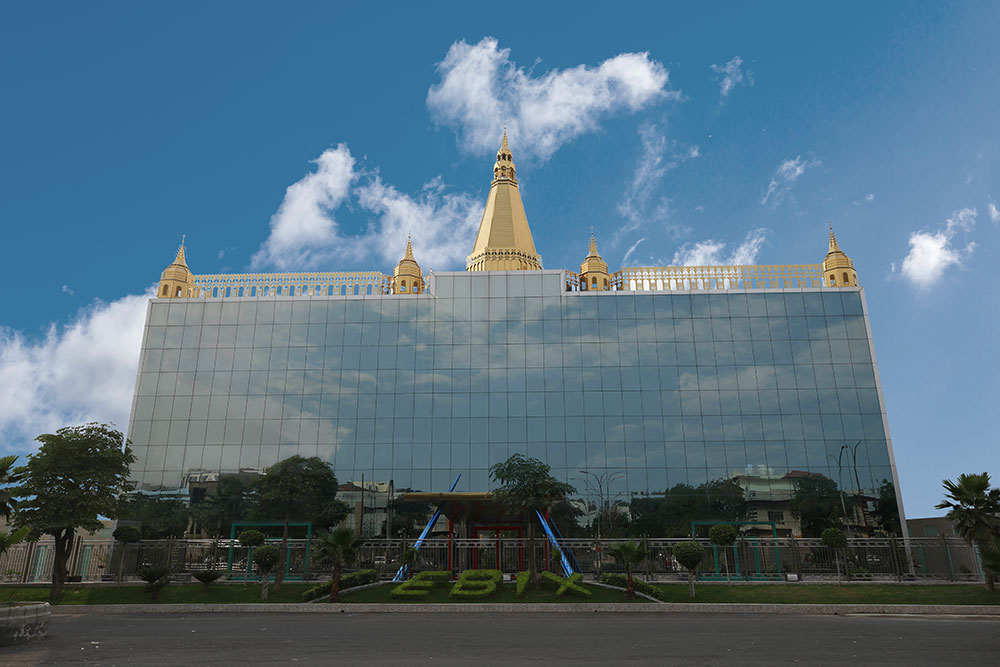 196
Offices in multiple countries
Singapore, London, Canada, US, Philippines, Indonesia, Dubai and India
10,431
Employees
22+ Years
in Business
Contact Us