Travel Services
EbixCash Travel & Holidays is one of Southeast Asia's leading travel exchanges through its travel portfolio of Via.com and Mercury. We have 523K agents in 9 countries, 1.5 million app downloads, 6 Million unique registered users, 19 branches and 17,907 registered corporate clients. We are present in nine countrieswhich include India, Singapore, Indonesia, Philippines, UAE and Thailandamongst others.
Distribution Strategy - EbixCash's Intuitive Omni-channel travel platform in the Internet space acts as an enabler to sellers and gives the consumers a host of options including desktop access, a mobile-friendly website and a mobile application to aid in research, search and transactions.
EbixCash Travel & Holidays product portfolio is integrated with all the airlines through Global Distribution System (GDS), APIs (LCC) & New Digital Capability (NDC), which not many other platforms can boast of.
EbixCash Travel & Holidays has comprehensive inventory of more than 700K hotels on the platform & there is constant upgradation. We are Webservices' Principal Service Providers of IRCTC, one of the world's largest Rail network, empowering over 5K active agents across India with the Rail e-Reservation system.
EbixCash Travel & Holidays has a significant bus inventory on its platform integrated with 4200+ bus operators, 15 State Road transport corporations & connecting more than 200K source & destination stations.
Travel - Online Product Offering
Travel - Luxury Travel & Events
Customer Support Services
Live chat support in all 3 channels i.e. B2B, B2C & B2E.
Designed IVR functionality for the channels – Transformation of mock IVR into Productive IVR
Digital Call back introduced for B2B, B2E & B2C channels
Refund settlement is voluntarily initiated to agent & direct customer as a process
Refunds collected and processed against un-utilized booking during COVID for B2C & B2E clients
To know more please click here
Distribution Network (B2B, B2E and B2C)
EbixCash Travel & Holidays has a large base of 523K+ agents across 9 countries - complemented by fast growing B2C & B2E Channels
B2B
Network of 523K active agent outlets across nine countries.
Large agents (IATA/non-IATA)
Medium agents (cyber cafes, mobile recharge shops, hotel travel desks)
Small agents (shop keepers with internet facility)
To know more please click here
B2B Agent Business
With state-of-the-Art Technology platform, EbixCash Travel & Holidays has empowered small time Travel Agents to run their businesses with latest available products and offerings. Globally, we have a network of more than 523K Agents. Our global footprint has provided the Agent's opportunity to explore even more synergies with us – greater engagement.
We are currently servicing India, Indonesia, Philippines, UAE, Saudi Arabia, Singapore, Hong Kong & Thailand markets.
How Via creates Unique Business Model
For any travel agent to do business with Via is as simple as opening an email account.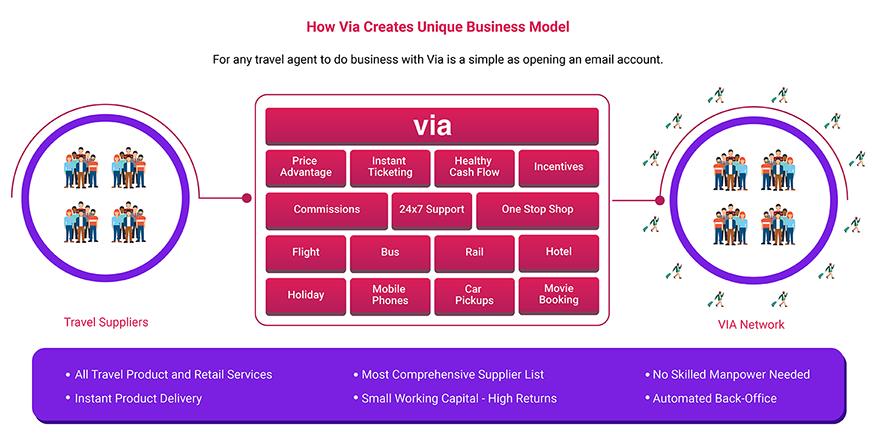 All Travel Products and Retail Services
Instant Product Delivery
Most Comprehensive Supplier List
Small Working Capital - High Returns
No Skilled Manpower Needed
Automated Back-Office
To know more please click here
B2C Business
With a member base of more than 6+ million customers and with 1.5+ million APP users, EbixCash Travel & Holidays provides the global travel content & best deals on Flight, Hotel, Bus, Train (IRCTC), Cruise & customized holiday package bookings through its Website, Mobile APP (Android/IOS) & m-Site.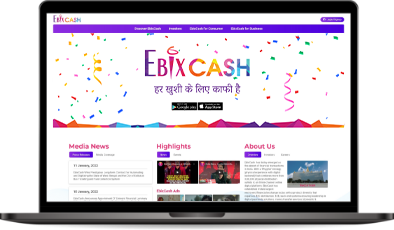 Corporate & SME Business Travel
EbixCash Travel & Holidays provides robust travel technology to more than 17,907 large Corporates and Small & Medium Enterprises. Keeping in mind the clients' requirement, we have designed Via.com SME booking technology tool for SME clients. And to cater to large corporates & their complex travel requirements, we have Mercury Travels - Self booking tool, which includes Trip module, Approval matrix and Expense management, among other aspects.
Along with technology, we also have offline personalized travel support desks for the large corporates to help them with complex itineraries.
Key Highlights:
Single Screen - Multiple Travel Products
Real-time Invoicing & Monthly Costing Statement.
Relevant Content - access to huge pool of relevant and local content
Global Support - SOTO fares available for 51 countries on single platform
Strong CRM, rule engine reports & accounting capabilities
Support Multiple Desk Users / Travelers Information / Frequent Flier Data
Corporate Reward Program
Multiple Airline Corporate Promo Code integration
Multiple Payment Options - Cash/Credit Card/Net Banking/Debit Card/Deposits
Key Differentiators:
24x7 Support Service - all days including Sundays and Festivals
Toll Free number for Corporate booking assistance
Great Savings - 10-12% Average Savings on Best Available Rates*
Global Accommodation solution
Booking Approval Process
Missed Saving Report
To know more please click here
MICE
Experiential Travel is what we plan for our customers and strive for perfection. With an experienced team having a collective experience of 200+ years, EbixCash Travel & Holidays is the preferred MICE Company for more than 150+ Corporates. Always innovating and creating customized solutions, we bring new products for our customers like Sporting events, International concerts, Dubai Expo, World Economic Forum etc.
We have been awarded with National Tourism Award twice for our services by Ministry of Tourism, Government of India.
Our Customers are top Banks, Consumer Companies, IT, FMCG amongst others.
MICE has strong relationships with Tourism Boards of the following countries:
Dubai
Australia
Abu Dhabi
South Africa
Malaysia
Bahrain
Maldives
Hong Kong
Thailand
MICE passenger size & destinations handled:
FY 2019-20 : 68000 PAX ( 170 events /groups to 35 countries/destinations)
FY 2020-21 : 2000 PAX ( Mostly domestic)
FY 2021-22 : 22000 PAX physical + 37000 PAX digital events ( Majorly domestic)
To know more please click here
Luxury Trains & Inbound
Presently India has the largest number of Luxury Trains in the World. As an integral part of EbixCash Travel & Holidays, The Rail Journeys is a wholesale and retail platform for all existing Luxury Trains in India.
We are the GSA's of all luxury Trains operating in India, which are as follows:

Deccan Odyssey

Palace on Wheels

Maharajas' Express

The Golden Chariot
Apart from this, we are also the GSA for the Buddhist Circuit Train Mahaparinirvan Express. EbixCash Travel and Holidays partners with State Tourism Boards that own the respective products along with Indian Railways. We presently hold close to 58% of market cap in this segment of travel. We have pre-purchased inventory on major luxury trains for next few years. The trains run 06 & 07 Night itineraries across North, South, West & Central India. All luxury trains cover all major tourist destinations in India
Our Major source markets:
1. USA
2. UK
3. Europe
4. Latin America
5. Japan
6. Russia
7. Australia & New Zealand
8. South Africa
EbixCash Travel & Holidays understands the DNA of luxury train travel and holidays. The division earns valuable Foreign Exchange for the Nation as the remittances are in US Dollars.
To know more please click here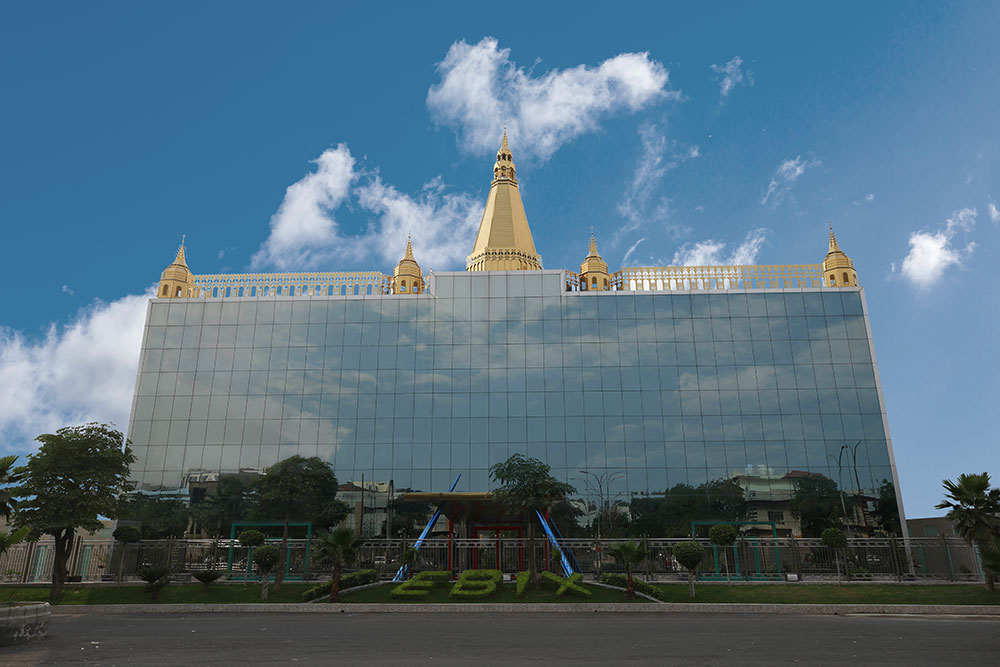 196
Offices in multiple countries
Singapore, London, Canada, US, Philippines, Indonesia, Dubai and India
10,431
Employees
22+ Years
in Business
EbixCash Travel & Holidays Brands:
Contact Us