Telecom Business Services
EbixCash Mobility Software India Limited, an integral part of EbixCash, is a leading IT and telecom solution and service provider for the Telecom Service Providers, Government and Law Enforcement Agencies providing tiered specialized solutions, Professional and Project Management Services with dedicated cross functional agile teams.
As innovators, EbixCash Mobility Software India Limited understands the current technology trends and predicts changes in the market to build effective and scalable solutions that help our clients to achieve their business vision and deliver value to their customers. Our solutions have been shaped by our domain knowledge, built by harnessing our strength in next generation technologies across Telecom Compliance Management, Managed Network Services, Radio Frequency Solution, Managed Video Conferencing Solution, Data Center and DR Services and its allied works backed by our superior delivery experience and focus on quality. EbixCash Mobility Software India Limited also provides the best in class Managed IT Services.
Managed Network Services
EbixCash Mobility Software India Limited offers comprehensive network management solutions with a single point of responsibility. Our services enable a secure and highly scalable network with a significant lower risk and lesser complexity of network management. Proactive monitoring of the customer network and guaranteed SLAs address the connectivity, manageability and accountability needs. Currently EbixCash Mobility Software India Limited manages 35,000 links at key client locations across various segments PAN India.
Single point of Responsibility for Network Management
Guaranteed SLAs with High Up-time
Secure and Highly Scalable Network
Real-Time Network Monitoring
Lower Network Management Cost
Total No. of Links in Operation
43,000
Indian PSU banks
50%
No. of client across multiple sectors
60
No. of Locations
600
Our SLA Based Services
Up-time Report of SLA on Monthly Basis
Availability & Performance Monitoring
Real Time report on Customer Portal
4 hours response time & 24 hours of resolution time
Radio Frequency Solution
The growth in GDP has led to the establishment of multiple industries on the periphery of cities. These areas typically lack city telecommunication network on copper and optical fiber and thus these companies are deprived of high speed leased line connectivity to run their operations. These industries seek connectivity solutions and top of the line service. Out of the various options available in terms of EVDO, ISDN, RF Links, et al last mile connectivity on RF is the most suitable solution for larger bandwidth.
Point to Point RF Connectivity
For good connectivity, PTP Radio can be installed to work on free band of 2.4 Ghz or 5 Ghz. The 5 Ghz PTP links are widely used.
PTP Solutions
EbixCash Mobility Software India Limited provides complete end to end PTP solution for the end customer including supply and management of PTP links. We provide a pair of Radio along with external Antenna where one Radio is installed on Service Provider's Exchange/POP and another Radio (s) is installed on customer premises. Infrastructure as per requirement is also provided - poles and connectivity.
Distance
EbixCash Mobility Software India Limited's PTP RF link to cover a distance up to 10 kms at the speed up to 10 Mbps through-out is provided. We can also offer RF link with higher distances and bandwidth.
Features
Availability
95% SLA based infrastructure availability
Scalability
Point to Point (PTP) link can be reconfigured to Point to Multi-Point (PTMP) with additional CPE Radios
Flexibility
Higher bandwidth and higher distance feasibility based on terrain
Cost Saving
No underground cable installation required. No Right of Way Required
Benefits
The non-feasible links of UG/OFC are quickly made feasible/workable
Faster implementation of cycle times
Improved scalability
There is reduced cost of service because of volume discount
There is higher adherence to SLA commitment by BSNL
The RF Point to Point /Multi-Point technology is used to cover more than one customer location
The enhanced availability of BSNL connectivity to the customer leads to higher Customer Satisfaction
There is reduced administrative burden for BSNL by avoiding necessity of vendor management and addressing the technical issues surrounding the Last Mile Connectivity on a standalone basis by each Circle and SSA
To get more details, please click here
Managed Video Conferencing
EbixCash Mobility Software India Limited offers enterprise class High Definition (HD) managed video conferencing solutions, powered by Polycom. Hosted on a robust, secure & scalable cloud infrastructure, the device and 'network agnostic hosted bridging solution' allows people across multiple locations to conduct video conferencing sessions seamlessly. It supports multiple devices like smart phones, tablets, laptops, computers and board room conferencing systems. EbixCash Mobility Software India Limited also specializes in integrating various video and voice platforms to create tele-presence solutions, e-education solutions and web-based video solutions. Our Managed Video Conferencing service is backed with dedicated after-sales support and experts providing on-call premier support round the clock.
Applications
EbixCash Mobility Software India Limited's managed video conferencing solution can be leveraged to deliver business value in many ways. Here are a few examples of how some of our customers have benefited from our managed video conferencing solutions:
Faster product roll-outs and shorter time-to-market for new product launches
Easy connectivity with your field force for support, reporting and brainstorming
Convenient medium for conducting interviews and trainings across locations
Quick and easy access to necessary information and expert guidance
Enables faster KYC (Know Your Customer) process and many more
Benefits
Works on Smartphones, Tablets and Laptop/Desktop computers
Collaborates with anyone, anywhere, anytime on a real-time basis
Shares applications, presentations and documents easily
Maximizes productivity by reducing travel time & cost
Faster roll-out than traditional video conferencing facilities
New locations can be added very quickly
Easy to use with friendly and intuitive interface
Lower total cost of ownership (TCO)
No upfront capital investment required "Pay as you go"
Availability of corporate "Instant Messaging"
Integrates easily with your existing video conferencing installations, thus protecting your existing investments
Our Customers

Bank of Baroda - Availing Link Management Services of EbixCash Mobility Software India Limited for all BSNL & MTNL links for 9500+ Branches.

Manage, maintain and monitor entire Wide Area Network for Punjab National Bank for links procured from various bandwidth service providers connected to more than 11,500 branches & 13,000+ ATMs.

Central Bank of India - Commissioning, monitoring and maintenance of links and its allied works for more than 3500 Branches.

Canara Bank - Commissioning, monitoring and maintenance of links and its allied works for more than 5,500 Branches.
To get more details Let's Talk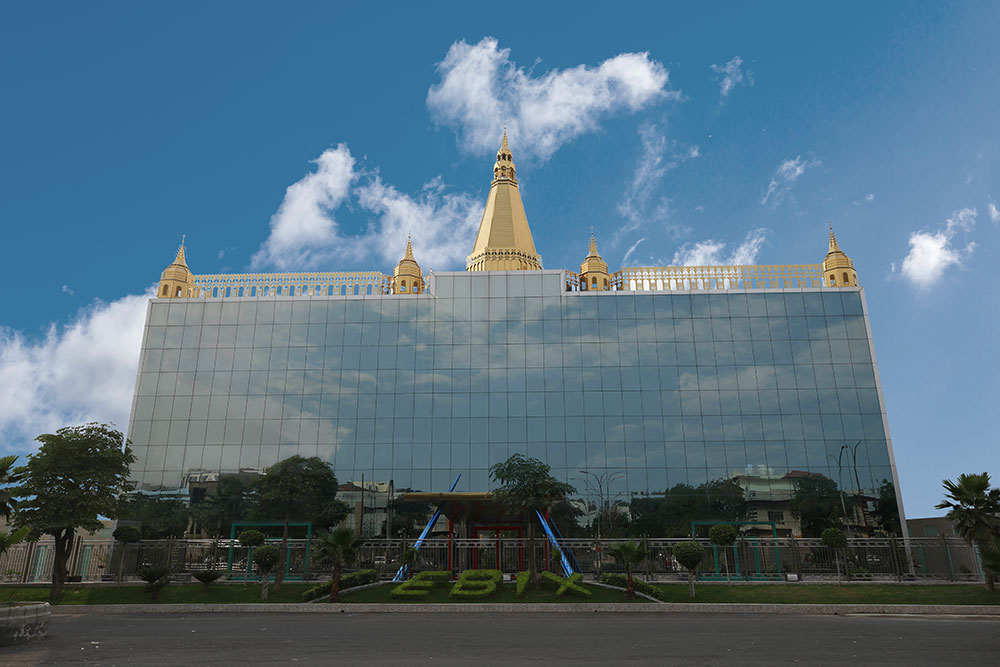 196
Offices in multiple countries
Singapore, London, Canada, US, Philippines, Indonesia, Dubai and India
10,431
Employees
22+ Years
in Business
Contact Us
Ebixcash
F-21, ITI Ltd, Doorwani Nagar, Bangalore, Karnataka-560016
T:
+91 80 6656 1000; +91 80 6656 1055
Email:
santosh.chordia@ebixcash.com