Logistic Services
EbixCash's Trucking & logistics arm, Routier provides end-to-end logistics solutions for B2B trucking, air freight, shipping cargo, movers and packers, as well as middle-mile to end-mile service for courier goods. A technology-driven entity, it applies innovative, driver-relay model to ensure prompt and safe delivery of goods across India as well as across the globe.
A one-stop solution for all logistics needs, ROUTIER offers you:
Collaborative solutions between Manufactures, Suppliers, Carriers and Shippers
Operational expertise to reduce inventory and investment costs
Improved delivery times by organizing and managing multiple components efficiently
Unmatched depth of countrywide network with more than 3 lac touch points
Strong technical proficiency in data analytics, artificial intelligence (AI) and end-to-end streamlined functionality available over the cloud
EbixCash Trucking & logistics(Routier) has cutting-edge technology in artificial intelligence (AI) which ensures that we have complete visibility to trace and track cargo movement real time across regions. Key features:
Multi-faceted profitability chances
Web-based real-time shipment data
GPS and centralized control to monitor trucks 24/7/365 days
To Know More, Click here
EbixCash Trucking & Logistics Solutions
1) B2B Trucking Solutions
With over 650,000 touch points across India, EbixCash's Trucking & logistics arm, Routier offers seamless freight services — anytime, anywhere and in any capacity, based on the client's needs. Key features:
By Road mode*
Vehicle size and capacity: Customized load matching is our specialization
By truckload capacity
Full Truck Load (FTL) | Less Than Truck Load (LTL) | Temperature Controlled Carriers (TCC) Line Haul | Load matching shipments available
By technological strength
Tech-enabled transportation solutions, providing tracking, with minimal manual effort
By delivery time
Express services with proactive notifications
*Ensuring carriers that trucks will never move empty from any destination across the country, irrespective of load. Routier will help you find a return load from any part of the country thus saving you costs and ensuring prompt payments.
To Know More, Click here
2) Air Freight/Cargo
Our air freight services are tailored to fit your needs so that you can ship perishables, hazardous cargo, or any other commodity fast and on time. A dedicated team of local experts, around the globe, help us handle even unplanned freight requirements with more space allotments by negotiating with the airlines. Key features
International as well as domestic air freight facilities
Airport-to-airport, door-to-door, or any combination
Full charter/Part charter/Hand carry
Next Flight Out (NFO) comprising of priority shipping (1-2 days), premium shipping (2-4 days), standard shipping (4-7 days)
Trade compliance/classification consulting
Temperature controlled cargo
Back-to-back express service
To Know More, Click here
3) End-to-End Shipping Solutions
EbixCash Trucking & logistics(Routier) has strategic stations globally, which provide end-to-end middle-mile to last-mile services to all types of businesses — anywhere, anytime for above 50 kg/110 LBS cargo. Coordinating delivery irrespective of numerous connections, transshipments, multi-storage or modes. Key features:
Shipping
Non-Vessel Owning Common Carrier (NVOCC)
Less Than Container Load (LCL)
Full Container Load (FCL)
Continuous tracking and monitoring
24/7/365 customer support
To Know More, Click here
4) Middle-Mile And Last-Mile Delivery
With a distribution network spanning 650,000 cross the country, EbixCash's Trucking and Logistics arm, Routier has the ability to deliver and store within 3-5 km radius of your destination
Routier offers consolidated as well as premium services (FIRAV, Express, etc.) for all types of goods, using Ocean and Air Transport, even for fragile loads like flowers, consumables, medicines, metal sheets for weight above 50 kilograms/110LBS.
Routier Middle-Mile and Last-Mile delivery offers
Door to Door/Pier to Door/Pier to Pier/Door to Pier
Temperature Controlled Freight
Breakable/Bulk/Liquid Load
To Know More, Click here
5) Movers & Packers
EbixCash Trucking and Logistics (Routier) offers best-in-class Domestic as well as International Movers and Packers services, backed with the latest technology and highly efficient workforce, for loads above 50 kg/110 LBS.
Offering comprehensive services, Routier offers the entire gamut of moving solutions, ranging from:
Residential & Commercial relocation
International shipment to Singapore and UK
Car carrier & transportation
Truck rentals and many more
To Know More, Click here
6) Warehousing
EbixCash's Trucking and Logistics (Routier) warehousing facility offers 'flexible capacities', from open land as well as covered areas, which are located at strategic Container Freight Stations (CFS) and 650,000 inland ports, across the country, extending within the warehouse, tech-enabled store and line feed process to include:
Temperature controlled, private, specialized, as well as bonded warehousing facility:
For both consolidated storage as well as a-la-carte storage of all kinds of freight — Bulk/Breakable/Liquid
Distribution centres and cross-dock loading facility
To accommodate an endless supply of "Just in Time" cargo so that your goods are never left static
Packaging and labeling provision
For un-packaging, kit-building or bundling, re-packaging, barcoding, promotional bundling and assembling goods, products or materials as well as sequencing and trolley loading facilities
Customized billing facility
Designed to suit specific business operations and preferences of our clients
Last mile delivery and reverse/return pickups
Involving handling reverse logistics which include receiving, processing, storage and dispatch of client returns as well as the grading and refurbishment of returned materials
To Know More, Click here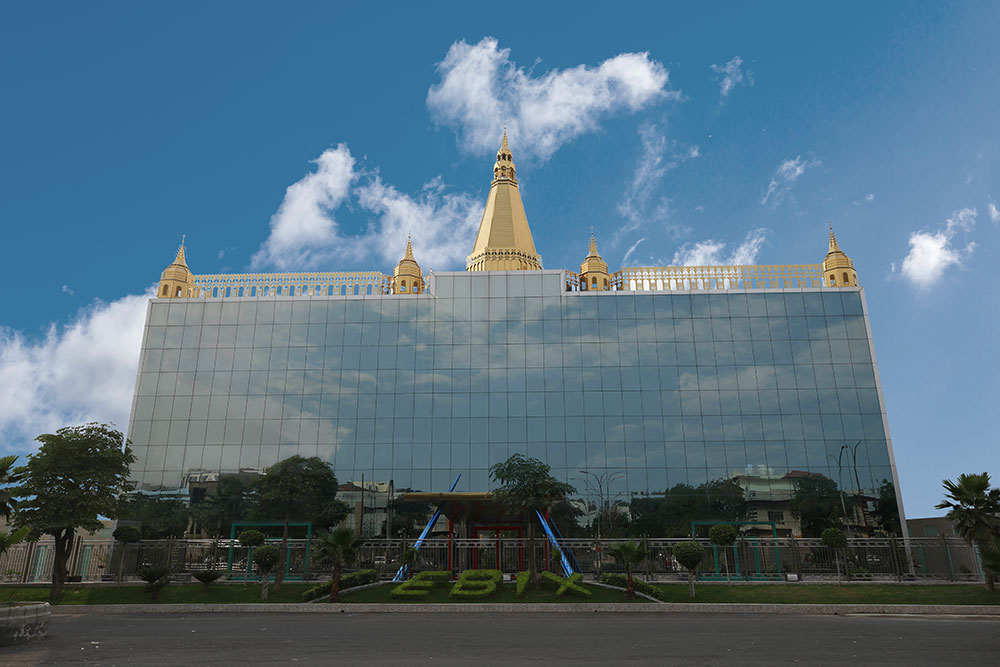 196
Offices in multiple countries
Singapore, London, Canada, US, Philippines, Indonesia, Dubai and India
10,431
Employees
22+ Years
in Business
Contact Us
EbixCash
B-59A, Sector - 60, Noida, Uttar Pradesh - 201301
Email:
care@ebixcash.com