Forex
EbixCash World Money has a dominant market share in India's foreign exchange business. It was one of the first Money Changers to get upgraded and accorded the Authorized Dealer CAT II License by the Reserve Bank of India. EbixCash World Money's forex arm spans across 18 international airports like Delhi, Mumbai, Chennai, Hyderabad, Goa and Kolkata. With a network of over 163 branches across 62 cities and presence at 12 sea ports, EbixCash World Money conducts over $4.5 billion in GMV per year (Pre-Covid figures).
Offering access to international money distribution and settlement networks, EbixCash World Money offers a wide range of forex solutions for leisure travel, students traveling abroad for education, banks, full-fledged money changers, hotels, hospitals, Duty-free / Airlines, franchisee networks, SME's and corporates.
Pre-Paid Forex Cards
A Forex Card, also known as an International Travel Card, is a loaded foreign currency card that offers you more convenience and security than any other forex product. If you are looking for a hassle-free trip abroad, Forex Cards are the way to go.
Forex Cards Benefits:
Conveniently withdraw forex at ATMs across the world
Shop with your prepaid Forex Card at thousands of points of sale (POS) worldwide
Load multiple currencies
Reload your card anytime, anywhere
Enjoy added security through instant transaction alerts via SMS and email
Protect yourself from currency fluctuations by locking your forex rates at the time of purchase/loading
Security through Chip and PIN
Insurance coverage in case of theft.
To buy forex click here
Foreign Currency
Foreign currency notes are the oldest means of carrying foreign exchange while travelling abroad. These are generally carried to meet small expenses such as taxi or bus fares, tips, etc.
EbixCash World Money offers over 80 different currencies-the most widely used major Foreign Currencies include:
US Dollar
Australian Dollar
New Zealand Dollar
Thai Baht
South African Rand
British Pound
Canadian Dollar
UAE Dirham
Swedish Krone
Chinese Yuan
Euro
Swiss Franc
Saudi Riyal
Norwegian Krone
Malaysian Ringgit
Japanese Yen
Singapore Dollar
Hong Kong Dollar
The EbixCash World Money advantage
Buy the currency for your destination
Order currency notes online or from our branch
Enjoy the convenience of free doorstep delivery
Enjoy the ease of doorstep pick up for exchanging unused notes
Get better conversion rates as compared to banks and airport counters
*Individuals travelling abroad for leisure or business are permitted to carry Foreign Currency Cash up to USD 3000 or equivalent. They can carry the remaining amount in the form of a Forex Card or Travelers Cheques or both.
To buy foreign currency click here
Wire Transfers
A wire transfer is an electronic method to transfer money from India to abroad or vice-versa. A wire transfer happens from one bank to another. For instance, an Indian student is studying abroad. The student's parents can send money using EbixCash World Money's wire transfer service.
Wire transfers are also referred to as cross border payments, bank transfers, money transfers or remittance.
For what purpose can you transfer money?
Private visit (other than Nepal & Bhutan)
Pursuing studies outside India
Gift or Donation including rupee gift to a close relative who can be either a Non Resident Indian (NRI) or a Person of Indian Origin(PIO)
Emigration
Overseas business trip
Medical treatment abroad
Going outside India for employment
Maintenance of close relatives abroad
Our Wire Transfers offer you a wide range of benefits such as:
Ease of use
Send Money Securely
Get the assurance of 24/7 customer support, wherever you are
To transfer money click here
Note: Liberalised Remittance Scheme is a scheme introduced by RBI as liberalisation measure to facilitate Resident Individuals (RI) to freely remit funds upto USD 2,50,000/- outside India in a financial year (April to March) for any permissible current or capital account transaction or a combination of both.
Demand Draft
A demand draft is a negotiable instrument similar to a bill of exchange. A bank issues a demand draft to a client (drawer), directing another bank (drawee) or one of its own branches to pay a certain sum to the specified party. Demand drafts can only be made payable to a specified party, also known as pay to order.
EbixCash World Money enables issuing Demand Drafts. It offers you a wide range of benefits such as:
Get the lowest rates on your outward remittance from India.
Enjoy the convenience of doorstep pickup of your documents in India.
Fast remittance service
Get the assurance of 24/7 customer support, wherever you are
To get a Demand Draft click here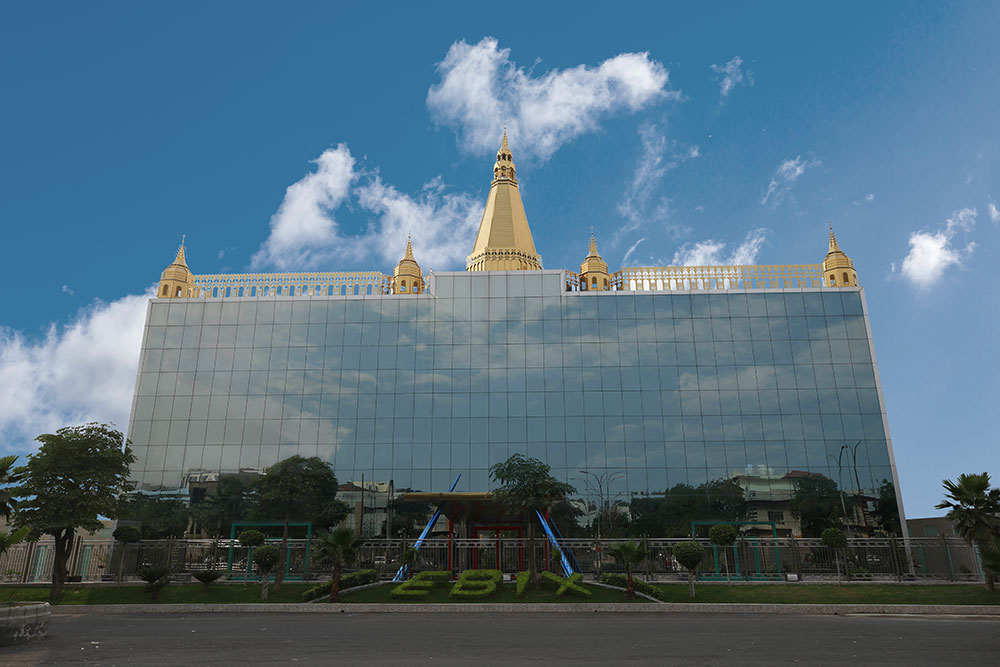 196
Offices in multiple countries
Singapore, London, Canada, US, Philippines, Indonesia, Dubai and India
10,431
Employees
22+ Years
in Business
Contact Us