Money Transfer
Ebix Payment Services Pvt. Ltd. offers international remittance i.e. sending money overseas from India(originating from India to across the world), Inward Money Transfer i.e. receiving money in India from abroad (through our major principal partners) and Domestic Money Transfer i.e. sending money within India. Customers can send and receive money depending upon the purpose for which they want to transfer funds.
Send Money from India:
In India, major segments of outward remittances include students pursuing education abroad, travel agents sending tour charges to suppliers, and individuals sending remittances to relatives abroad. These transactions are regulated under the 'Liberalized Remittance Scheme' of Reserve Bank of India (RBI).
The various purposes for which we help conduct outward remittance:
Education: Remittance to universities or the student's account towards education, remittance under educational tie-up arrangements with universities abroad, remittance towards fees for examinations held in India and abroad, additional score sheets for GRE, TOEFL, GIC, and employment purposes. Ebix Payment Services Pvt. Ltd. is the authorized partner for Western Union to transfer payments to university accounts.
Employment & Emigration: Remittance for purpose of employment, employment processing fees, emigration/emigration consultancy fees, skills/credential assessment fees for intending migrants etc.
Conferences and Competitions: Fee for participation in global conferences, specialized training, international events and competitions.
Tours and Travels: Remittances by tour operators/travel agents to overseas agents/hotels; remittances towards travel arrangements such as accommodation based on the request of the traveller (in case of personal travel) or based on the request of the corporate on account of its employees travelling abroad for business purposes.
Registration/Visa fees: Visa fees, processing fees for the registration of documents as required by the governments; registration/subscription/membership fees to international organizations.
Others: Medical treatment, film shooting, etc.
To transfer money click here
Receive Money from Aboard in India
Ebix Payment Services Pvt. Ltd. today manages 78% of the overall inward remittance in India through its network of locations. Ebix Payment Services Pvt. Ltd. facilitates these transfers through its principal partners (Money Transfer Operators - MTOs) Western Union, MoneyGram, Ria Money, Transfast, Instant Cash and Xpress Money. EbixCash has a majority share of the business from Western Union, which is the largest MTO.
EbixPayment Services Pvt. Ltd. conducts $7.02 Billion (pre-covid) gross annual remittance(inward) business confirming its undisputed leadership position in India.
How do customers receive their money?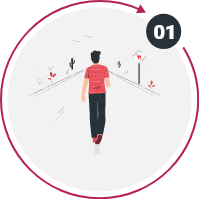 Walk-in to your nearest EbixCash branch or Sub Agent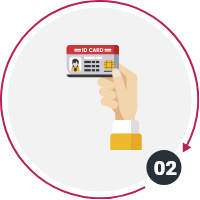 Show your identity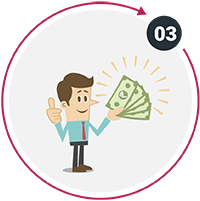 Walk out with your money
To become an Ebix Payment Services Pvt. Ltd. agent click here
Send Money within India
A large number of people migrate from their home town in search of livelihood across the length and breadth of India where they receive wages in cash on a daily/weekly/ bi monthly basis. This amount needs to be sent back to their families for meeting their financial obigations. The Domestic Money transfer (DMT) route forms the easiest mode to send money back to their families.
Ebix Payment Services Pvt. Ltd. is a pioneer and leading player offering Domestic Money Transfer to facilitate fund transfer (cash to bank account) facility through it's 650K touch points to millions of unbanked and underserved walk-in customers to meet their family's financial needs. Every 5th non-banking DMT is executed by Ebix Payment Services Pvt. Ltd.
The Ebix Payment Services Pvt. Ltd. advantage
Send money instantly
Instant confirmation to remitter via SMS
Safe and secure transaction
Remitters' identification to be done using Mobile Number
Services Available to customers (Remitters)
DMT Registration (with mobile number only) with an option to upgrade it to Full KYC (with mobile number, Aadhaar number & PAN) to enjoy higher limits
Modification of mobile number, in case of full KYC customers
Beneficiary – Registration, Inquiry & Deletion
Fund transfer
Transaction Inquiry
Refund, in case of failed attempts
Complaint Management
To become an Ebix Payment Services Pvt. Ltd. agent click here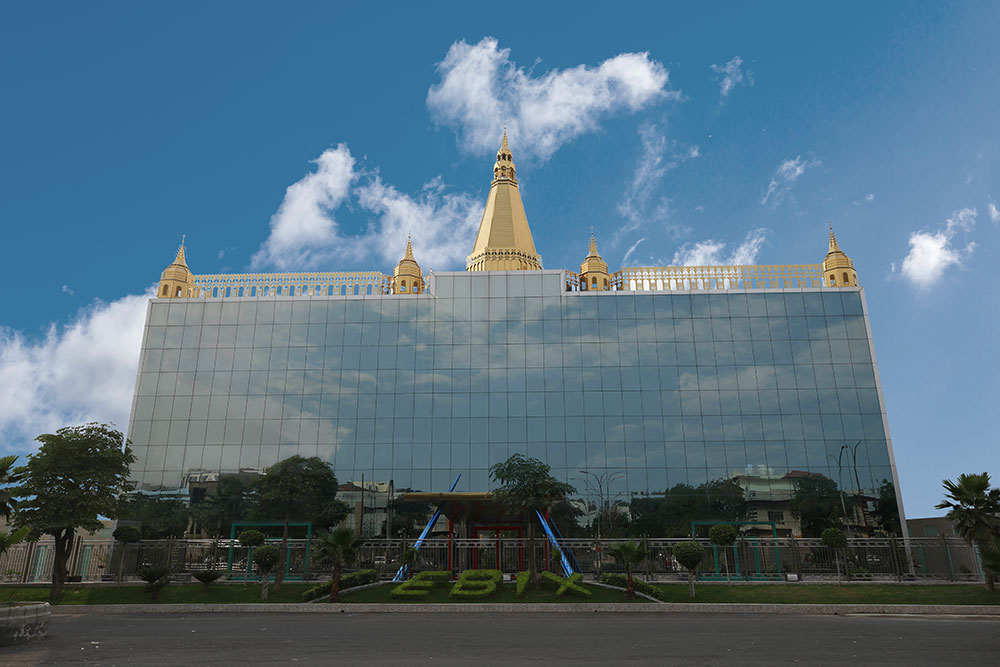 196
Offices in multiple countries
Singapore, London, Canada, US, Philippines, Indonesia, Dubai and India
10,431
Employees
22+ Years
in Business
Contact Us